Child Protection and Safeguarding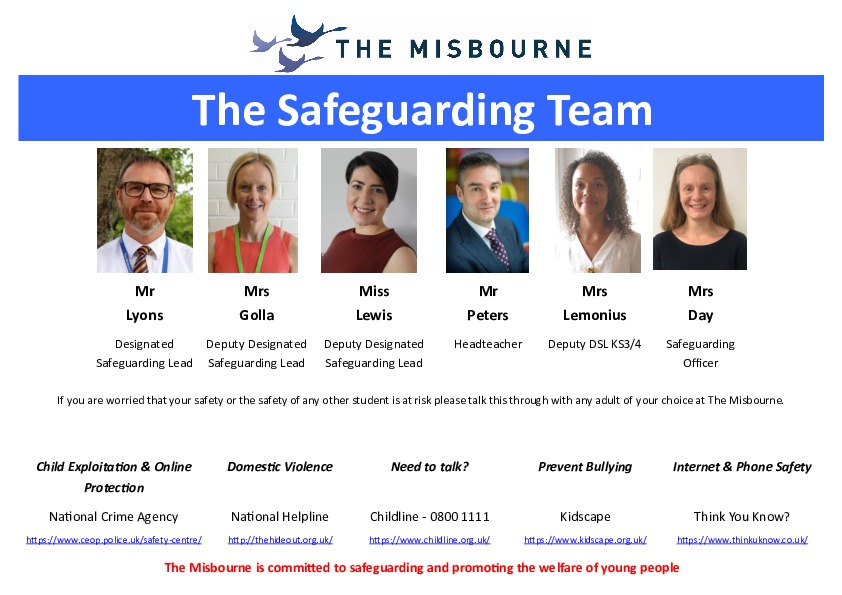 To contact The Misbourne Safeguarding Team please email: safeguarding@themisbourne.co.uk
If you are worried that your safety or the safety of any other student is at risk please talk this through with any adult of your choice at The Misbourne. Our dedicated safeguarding team, which is made up of the staff pictured above, are specially trained to deal with any serious situations and may be called upon to help you and/or your peers.
While we are here to support all our students, we recognise that there may be occasions where they may wish to seek support and advice independently. Please click on the logos of the following organisations to access their websites. These organisations are there to safeguard you against any form of abuse and ALL are confidential.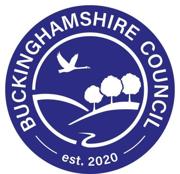 Buckinghamshire Family Information Service
Buckinghamshire Family Information Service has collated a useful list of health and well-being services and organisations that are available to support you and your family. This can be accessed here.
Buckinghamshire 24/7 Mental Health Helpline
Offers support for anyone who feels they would like support from mental health professionals during the Covid-19 pandemic. Call them on (adults) 01865 904997 or (children and young people) 01865 904998.
Child Mind Institute
Provides a full range of advice on Mental Health issues with specially-produced booklets for coping with stress, anxiety and uncertainty. To read their guides or contact them directly, visit its website here.
Young Minds
YoungMinds Crisis Messenger – If you are a young person experiencing a mental health crisis, you can text the YoungMinds Crisis Messenger for free, 24/7 support. Text YM to 85258.
Kooth
A free online service that offers emotional and mental health support for children and young people. You can have a "drop-in" chat with a counsellor or therapist or book a one-to-one session.
National Autistic Society
We know many autistic people and their families have concerns about the current situation with coronavirus (COVID-19). We're here for you and have developed resources and handy top tips for dealing with its impact.
See, Hear, Respond
See, Hear, Respond is a new partnership between Barnardos and the DfE to provide a specialist support service for children and young people who are experiencing harm and increased adversity during the Covid-19 pandemic. See, Hear, Respond will contact every referral made to them, so no child is missed. For more information, please click here.
Youth Concern
Any 13-25 year old is welcome to call us on 01296 431183 to speak to a friendly member of our team. They'll be able to chat with a youth worker or counsellor 1:1 by phone or via a safe platform of their choice. Visit our website for more information.
NSPCC
The NSPCC exists to safeguard and protect every child. Contact us for confidential advice and support or call 0808 800 5000.
Childline
Worried about something? Whether it's online porn, peer pressure, worries about the wider world, family relationships or something else entirely, we're here to talk - any time. Call us in confidence on 0800 1111.
NHS Teen Health
Love your body, Love yourself, #lovehealth, An NHS Teen Health Website with answers to all your questions.
CEOP
The Child Exploitation and Online Protection Centre (CEOP) works across the UK tackling child sex abuse and providing advice for parents, young people and children.
PACE
PACE supports parents and carers whose children are being exploited by offenders outside the family.

KIDSCAPE (Help With Bullying)
Kidscape provides practical support, training and advice to challenge bullying and protect young lives.
WOMEN'S AID (Domestic Violence national helpline)

Women's Aid is a grassroots federation working together to provide life-saving services in England and build a future where domestic abuse is not tolerated.
An extended list of external organisations offering support and advice on a wide range of subjects is available on our Learning for Life page.