Governance
Mrs Kate Goodwin, Chair of Trustees

Mrs Kate Goodwin, Chair of Trustees
Contact: chair@themisbourne.co.uk
Roles: Chair of Trustees; GDPR
Term: January 2018 - August 2025
I have lived in Great Missenden for 22 years. I have two children, both of whom attend The Misbourne. My son is in his final year and my daughter is in year 10.
I have a well-established career in the automotive industry, and am also a business coach specialising in middle leader coaching. I also coach people returning to work after a career break or parental leave.
I have been on the Board of Trustees for five years now and have been Chair for two. Understanding about the education system, the funding, and how this works in practice, is of great interest to me. I am passionate about the school and its place in the local community, and how I, and my fellow Trustees, can support the school, the students and the staff.
Mr Phil Brown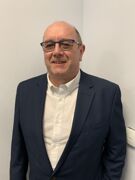 Phil Brown, Trustee
Roles: Chair of the Audit Committee; Appeals; Disciplinary; Organisation; Pay Panel
Term: October 2017 - October 2025
Our family moved to the Chilterns over 30 years' ago and our daughter successfully completed her GCSEs and A Levels at The Misbourne before graduating with a First Class Honours Degree from UEA, where she continues to study for a Masters.
Since leaving school, I continue to enjoy what has been a long career in The City of London with NatWest, where I am proud to have played a role in helping many hundreds of businesses, community organisations and colleagues achieve their goals and ambitions.
I have served on the Trustee Board at The Misbourne since 2012 in various roles, including Chair, and currently bring my financial and commercial experience to the Finance and Audit committees, where I also champion improvement in reading skills and the sustainability agenda across the school.
Ms Angela Coneron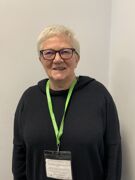 Ms Angela Coneron
Roles: Vice Chair; Chair, Organisation Committee; CTC; Audit Committee; Appeals; Disciplinary
Term: October 2017 - October 2025
I am enjoying retirement after a career of 43 years in the financial services industry. During my career I undertook a range of roles, these included in financial reporting, risk management, data control and change management. I was also an Employee Trustee of two company pension schemes.
I have been a school governor for over 25 years and have a range of experience across early years, primary and secondary phases in both mainstream and special schools. During this time I have been a member of various committees and panels and have experience of federation and conversion to academy status.
I am a big sports fan, although these days the enjoyment comes from spectating rather than participating! My other interests include travel, walking, natural history and the arts.
I am a firm believer in the importance of education and the power of school communities to inspire children and young people to develop a joy of learning and the life skills to lead happy and successful lives.
Mrs Jennifer Enright
Mrs Jennifer Enright
Term: July 2023 - July 2027
My family and I live in Holmer Green and we've lived in the local area for almost 20 years. Both our children have had their primary education in Great Missenden, with my son currently in Year 9 at The Misbourne.
I have 20+ years experience working within the financial services industry in different banks, investment banks & leasing companies. I have sat on SLTs and feel passionately about good leadership, communication and working as a team. I now have my own consultancy as a business & leadership coach working with managers who wish to become leaders & championing young women in business. I also volunteer with The Girls Network charity, who provide mentoring for girls from under-privileged backgrounds.
I have previous school governor experience, having been on the governing board of a local primary school, and I was Chair of the Finance Committee during my tenure. I am passionate about supporting schools, staff & students and enjoy the challenge of governance, whilst also being involved in my children's education and being able to support the local community. In my spare time I enjoy travelling/planning trips abroad, cooking and I am an avid supporter of my children's sporting activities at the weekend.
Mr David Harris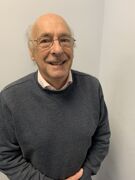 Mr David Harris
Roles: Chair of the Curriculum, Teaching and Care Committee (CTC)
Term: January 2018 - January 2026
My wife and I have lived in the Great Missenden area for many years and we moved into the village five years ago. I have been an appointed Trustee of The Misbourne since 2013.
My involvement with The Misbourne goes back many years. Originally, I acted as a Business Adviser to the Young Enterprise team. I have continued in this role but, more recently, I have been actively supporting careers activities. As well as helping with practice interviews, CVs and careers events, I have also helped a number of students find work experience opportunities.
I have a degree in physics from Imperial College but spent my career with IBM. I was initially technical but concentrated on project management (PM) later. In a corporate role, I was responsible for developing the PM methods used by IBM project managers across the world. I have professional membership of the British Computer Society and the Association for Project Management, and I'm a Chartered Engineer.
Locally, I have been very active in the Parish Church of St Peter & St Paul, helping with both spiritual and community activities. I have also been involved in clergy reviews and safeguarding training for the Diocese of Oxford.
Ms Fiona Hughes
Ms Fiona Hughes
Roles: Chair of the Organisation committee; Audit Committee; Appeals; Disciplinary
Term: November 2019 - November 2023
Mr Gareth Main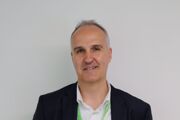 Gareth Main, Trustee
Term: May 2022 - May 2026
I was born in Liverpool and gained a degree from Hull University. I am married and have two children, with the eldest now in Year 10 at The Misbourne.
Over my 30-year career, I have enjoyed diverse roles in finance and sales & marketing. I am now Finance Director for an international motor manufacturer. Since 2016, I have been an 'Approved Person' by the Financial Conduct Authority.
Mrs Aswathy Mohan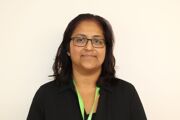 Aswathy Mohan, Trustee
Term: May 2022 - May 2026
I am an engineer with 14 years' experience in the IT sector. Currently I work as a Senior Technical Business Analyst, having completed an MBA in Human Resources Management. I am also a doctoral research candidate at Henley Business School.
I live in High Wycombe with my husband and daughter. I have been actively involved in extra-curricular activities throughout my life, from being head girl/chairperson during my school/graduation to undertaking CSR initiatives at work. I am an active member of the UK Women Empowered group at work. I enjoy working with children and am very much looking forward to the opportunity to join the Trustee board of The Misbourne.
Ms Liz Moseley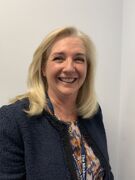 Ms Liz Moseley
Roles: CTC; Organisation; Appeals; Disciplinary
Term: December 2019 - December 2023
My husband and I have lived in Little Kingshill for over 20 years with our two daughters.
When I was growing up, I was lucky enough to have passionate teachers in a school very much like The Misbourne. I felt that I wanted to give back to my local community. so, when the opportunity to join the Trustee Board came up in December 2019, I jumped at the chance.
I left Hull University with a degree in Economics and joined 3M in finance, then moved to sales and marketing and business leadership. While working for 3M, I completed my MBA and expanded my career into general management.
I have had a very enjoyable and successful career leading several multinational businesses through major transformations, as MD and in several Board positions, both in the UK and internationally. I am pleased to be able to bring this wealth of experience to my role as a Trustee.
I have always been passionate about the fact that it is people who create success. Ensuring the best care is taken of people's wellbeing is essential. It is therefore an honour to be the Safeguarding and Wellbeing trustee for the school.
Mr Richard Peters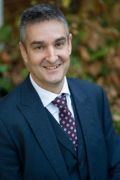 Mr Richard Peters
Roles: Headteacher
Term: January 2022 - ongoing
Mr Alexander Platts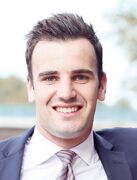 Alexander Platts, Trustee
Term: March 2023 - March 2027
I have recently moved to South Heath, having grown up in the West Country and spent some time in London. My wider family moved down from Manchester to Amersham many years ago and have been here ever since.
After reading law at university, I had a short stint in the Army before joining the Civil Service. I have worked across operations, projects and policy roles. I am currently the head of a broad policy brief and manage a large national multi-skilled collaborative programme to deliver a government commitment.
As a keen cricketer I've joined the Ballinger Waggoners, having always played cricket. I've also been a member of a MoD regional committee for veterans and armed forces pensions. I'm hoping as a Trustee of The Misbourne that my experience working in central government, bringing skills from government audit and assurance, and leading a multi-skilled team, will be of use to the school.