SIMS Parent App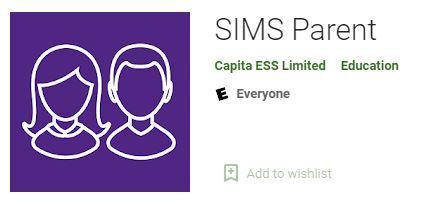 Easy access to important information about your child
We have a convenient way to share information with you about your child's education at The Misbourne – the SIMS Parent app.
Within the SIMS Parent app, you will be able to:
Receive information on your child's attendance, behaviour, achievements and homework
View your child's timetable
Check school term dates, inset days and contact details at the click of a button
Access your child's termly school report
Set up notifications to remind you about important information, such as key dates for your diary
Update your contact details, so we always have the most up-to-date information
Access information for all your children if you have more than one child at The Misbourne
You can access the system from a smartphone, tablet or PC – any time, anywhere. The information that you receive through the app will help you to stay up-to-date with your child's school life as well as support your child's development and progress during their time at The Misbourne.
We are pleased to be able to offer daily updates celebrating your child's successes by sharing with you all of the achievement points they earn in school. You will also be alerted to any behaviour points, allowing us to work together to support improvements in behaviour and organisation where necessary.
If you have any issues concerning the SIMS Parent app, please contact your child's school base.
Getting started with the SIMS Parent app - a parent's guide
Please access this document for more information on how to register with the SIMS Parent app: