Holmes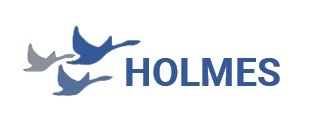 Head of School: Miss Flitney
Deputy Head of School: Ms Loxley
School Base: the Performing Arts building
Email: Holmesschool@themisbourne.co.uk
Holmes School is named after the double Olympic gold medal- winning athlete, Dame Kelly Holmes.
Kelly Holmes' ambition, determination and perseverance saw her become one of Britain's most successful athletes. We believe Dame Kelly will make a great figurehead for our school for many reasons. She had ambition from an early age - she knew what she wanted to achieve and, by hook or by crook, she managed to do it, even if it did take her 22 years! The path to success was not an easy one with her having to overcome major hurdles essentially from day one. These hurdles included battles with her physical health and having to overcome serious injuries, a diagnosis of clinical depression which caused her to self-harm as well as suffering prejudice due to her gender and the colour of her skin.
Finally her drive, determination and perseverance saw her rewarded with the pride that came from representing her country as a member of Team GB at two Olympic Games as well as her winning two gold medals at the Athens Olympics in 2004.
Dame Kelly Holmes is a well-respected woman who has used her platform to create The Dame Kelly Holmes Trust, which aims to improve the lives of young disadvantaged people across the country. We truly believe that Dame Kelly Holmes is someone who our students can look up to and learn lessons from, including not to fear failure and that hard work is vital if you want to succeed at anything you choose to do.
Please click on the relevant link for year group-specific information: