Turing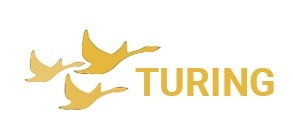 Head of School: Mrs Owen
Deputy Head of School: Mrs Khaliq
School Base: the Performing Arts building
Email: Turingschool@themisbourne.co.uk
Turing School is named after the world-famous mathematician and scientist Alan Turing OBE.
A man with local connections to Bletchley Park, Alan Turing was an inspirational figure who was pivotal in changing the tide of World War Two by leading the team that created the enigma machine. His life has recently becoming immortalised in blockbuster films and biographies and all of these show a man of great character, a man that believed in human beings and a man that really felt that he could help change the world! This is despite facing discrimination in his own personal life.
Alan Turing was a passionate believer in education and equality and teaches us so much about the importance of determination and supporting one another to achieve our goals. All of these qualities will inspire us to ensure students in Turing School will leave us proud of all that they have achieved during their time at The Misbourne.
In Turing School, we want to develop a community of young people that support one another, support the local and wider community and are unashamedly ambitious in working to achieve their full potential. Following the beliefs of our namesake, we will strive to ensure that our students overcome any challenges they may be facing and learn from these experiences to help ensure that they achieve more than they ever thought possible. We believe all of our students should have the opportunity to become 'world-class' in their chosen fields and we look forward to supporting them on this journey.
Please click on the relevant link for year group-specific information: